GI Consulting & Services
Rue du Commerce - Catalogs & Product Information Management
// PROJECT
We built a POC for Rue du Commerce to benefit from a full Product Information Management system. The POC has been financed fy FBD Innovation Foundation. We worked with the startup Syllabs.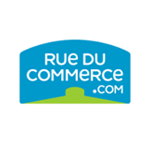 Rue du Commerce
Catalogs & Product Information Management
Syllabs did a good job during the POC which lasted 2 months.
We got good outcomes but the company was not mature to industrialize the PIM from a cost perspective. Moreover, Rue du Commerce has been sold to Carrefour at that time.