GI Finance
GI Capital
// PROJECT
GI Capital is the financial services division of GI.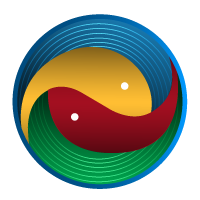 Financial Services division of GI
Investment in equities with a focus on technology (fintech, data, Internet, eCommerce...)
Performance of prior investment :
Q1'21 93% – I

nvestment in LendingClub as we believe in their new business model. LC acquired Radius Bank and it changes a lot of things in their business model (cost of capital, access to funds).

Q2'21 111% – I

nvestment in LendingClub, private eCommerce technology companies distributing products on marketplaces, bitcoin mining green companies & NFC technologies

.
Q3'21 no sales – I

nvestment in bitcoin mining green companies & NFC technologies.
About the company
The company aims to give more financial power to our customers and investors to build together a new model of Society while redistributing a portion of the gain to finance great causes, such as healthcare, environment, quality of life… 
Business model
We are developing a new model aiming to serve SMEs, Society, individuals, and institutional investors who believe in our model and, of course, want to benefit from our performance.
The company offers new financial services on the market.
The company borrows money to offer these financial services and pay a fixed interest.
History
General Internet Company Inc (GI), grew up from 2011 till 2020 to invent growth engines for large enterprises and SMEs. In collaboration with large banks from 2015 to 2019, GI specialized in purchase order financing of merchants on marketplaces. In 2020, multiple causes led GI to develop its own financial services company to finance merchants. Sharing the values of the Norwegian Government Pension Fund Global (nbim.no), we decided to create a company to invest in equities and provide financial services.
We wanted the company to contribute to a new model of Society like the one GI has developed since its inception to grow business and society together. We designed the company to be open to every single investor, and institutional investors who believe in our model.
The company is operated in the USA.
How does the company grow and pay principle and interest ?
GI Capital generates returns from financial services and investments in equities in Europe and North America. We invest in companies that serve the people, the environment and challenge the status quo. We offer financial services to companies operating a business with a focus on technology (fintech, data, Internet, eCommerce…).
We mainly invest in highly liquid companies on the stock market.
Here to stay
We grow the company internally with a part of the returns. Day after day, we purchase stocks of companies with the company to, one day, change their governance structure and make them serve Society better. The company is a long-term investor to change the behavior of companies we invest in.
Capital, technology & services
The company's technology platform is operated by GI. GI also builds technology platforms to help businesses grow. We provide software and services in a couple of sectors:
Marketfire: Business Analytics Platform for online merchants

GI OKR: Performance Management software

GI Big Data Analytics: Business Analytics Platform & services for large enterprises and SMEs
Governance
Xavier Vaucois, Founder & CEO
Xavier Vaucois is the founder & CEO of General Internet Company as well as the founder & CEO of the Fair Business Deal Innovation Foundation. Xavier spent more than 20 years in the technology and financial sectors in Europe and in the USA.
Bob Fenton is a Finance executive with over 30 years of experience in the financial services industry. He is the co-founder of Solera National Bancorp, Inc. (OTC: SLRK), which opened for business in 2007 after the successful completion of a $25.5 million IPO. Mr. Fenton served as EVP, CFO/COO of Solera National Bank, a wholly-owned subsidiary of SLRK, from 2007 through 2014, and then as President & CEO in 2014 and 2015. Additionally, he was a member of the Board of Directors from 2014 through 2019 and chaired the Audit Committee during 2016 through 2019.
Prior to co-founding the bank, Mr. Fenton was the CFO of Visa Debit Processing Services (DPS), a division of Visa USA. Prior to joining Visa, Mr. Fenton was the CFO of E*TRADE Bank. Before joining E*TRADE, Mr. Fenton held several leadership positions, domestically and internationally, during his 15-year career with Citigroup. Prior to his tenure at Citigroup, Mr. Fenton spent five years with PepsiCo in various finance roles and began his career in public accounting at Price Waterhouse (now known as PricewaterhouseCoopers).
Mr. Fenton is a CPA (inactive license) and has an MBA in Finance along with a Bachelor of Science in Accounting. He currently lives in the Denver, Colorado metropolitan area with his wife of 37 years. He and his wife are co-founders of Wellspring Community, a nonprofit serving approximately 100 individuals with developmental disabilities.
If you're interested in joining us, you can start to answer the first questions of our survey
We will contact you based on your answers.