GI Big Data Analytics
Zoomici - A new phase of growth with GI
// PROJECT
With the funds of GI Capital, the services of GI Big Data Analytics, and GI OKR, Zoomici, leader in the distribution on marketplaces can extend the use of Marketfire and become a data-driven company.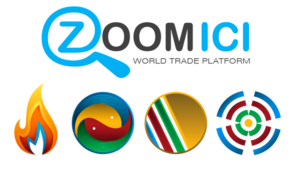 Marketfire powers a new relationship between merchants and investors
Once a client of
Zoomici used Marketfire to consolidate and analyze eCommerce and financial data.
Now an investment of
Zoomici wanted to find new investors to grow the company. Marketfire helped to identify the financial needs and analyze the business opportunity for investors. Based on the daily data, GI Capital decided to invest in Zoomici.
Powered by
Zoomici will move from one of the best-in-class feed management and logistic eCommerce merchants to a data-driven company.
With even more services
Zoomici will also benefit from GI's eCommerce expertise and technology platforms to increase productivity (GI OKR,  Web & API platforms…).