GI Big Data
BNP Paribas Factor - Big Data
// PROJECT
GI enables BNP Paribas Factor to run new data-driven businesses to increase the revenues and profits.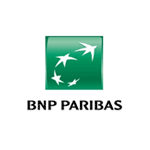 BNP Paribas Factor - Big Data
We design, build and run a full Big Data platform that benefits from what our expertise with large Internet leaders.
We invest continuously to improve our Big Data platform. We mutualize it to enable companies to become data-driven so that everybody can afford it.
We collect transactional, navigation, sensor data from as many sources as we can.
We process the data through various environments (SQL, noSQL, prototyping, sandbox, datawarehouse…) to later use it for reporting, analytics purposes and run other IT systems via an API layer.