GI Big Data
BNP Paribas Factor - Big Data
// PROJECT
GI enables BNP Paribas Factor to run new data-driven businesses to increase the revenues and profits.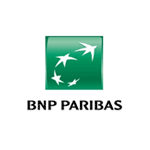 BNP Paribas Factor - Big Data
We designed, built and now we run a full Big Data platform that benefits from what our expertise with large Internet leaders to invent a new financial business for BNP Paribas Factor.
We collect data from lots of different heterogeneous sources like all marketplaces (Amazon, Cdiscount, Rakuten, FNAC, eBay…) regarding realtime business activities (orders, payments…), legal registries, customer support systems, market data and much more.
We integrate data, audit the quality, build scoring models to allow the bank finance orders at a low rate as we drastically reduce the risk.
Not only the bank can finance the real economy but risk modelling is not anymore based on annual statements which is a paradigm change in the industry.
We also, as usual at GI, invest continuously to improve our Big Data platform. We mutualize it to enable companies to become data-driven so that everybody can afford it.
Not to mention it but we deliver the Cloud Datawarehouse to power the data lake. We run all processing jobs (from data collection to reporting &  analytics, passing through audit & monitoring). We provide the reporting and analytics, the data science team, the API to be used by the BNP Paribas IT system, the Key Metrics on TV screens to make people align on the data and share it (market data, prospection data, operations data, financial data).
With the power of GI Big Data, BNP Paribas Factor is able to drive a new business activity with a new revenue stream. They finance purchase orders of vendors and change the invoicing business. Purchase order financing will change forever the invoice factoring business.